My Leadership Journey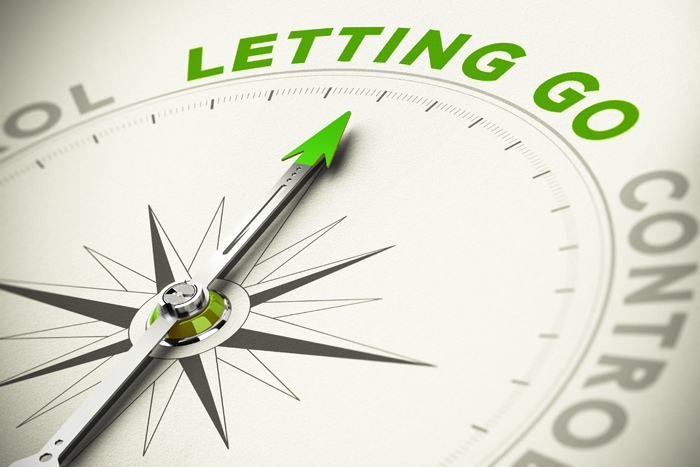 My Learning from this week: "Letting Go to Let Come!"
Over the past few months I have been receiving a lot of feedback from many people about my Leadership Blog. Thank you to everyone who reads it – I always welcome feedback!
I have come to realize there is a strong desire to hear about my personal experiences and insights as a C-Suite leader and an Executive Leadership Coach. This week I would like to speak to a key insight and learning I had about being a quality leader to my team at Awesome Journey.
I recently attended a Deloitte event honouring companies nominated for Top 50 Best Managed Companies in Canada. One of the keynote speakers talked about "Being Courageous as a CEO". A comment she made that really stuck with me was, "80% of CEOs of Private Companies in Canada are struggling with growing their business." After working with so many C-Suite leaders who struggle with strong leadership, this statistic did not surprise me, but I did reflect on why the C-Suite struggles with leadership and company growth.
I concluded that the reason why 80% of CEOs of Private Companies are struggling with growth is because they don't see their own blind spots that impact the business from growing. As a C-Suite leader, it is natural and easy to look externally to solve problems, and much harder to look internally.
Courageous Leaders are willing to look at themselves and ask a transformational question – "What do I need to "Let Go" of for the company to move forward?"
Letting Go of Listening to Fix and Embracing Listening to Connect
As I become more intentional about Listening to Connect with my teammates and my clients, I truly hear what they CARE about, and I support them with what they CARE about by holding them accountable. "Listening to Fix" keeps everyone stuck in the problem vs "Listening to Connect" to create action.
Letting Go of Control and Embracing Trust
I trust my teammates to execute on their promises by "Coordinating Action" with them and clearly communicating requests through intentional conversations. My team is working together and creating action to build and sustain the company. All I needed to do was make a clear request for support, receive a promise to my request (have a clear agreement), and put the completion date in my calendar to ensure accountability from my teammate to deliver on our agreement.
When we make clear requests, and receive promises from each other, we have clear agreements which build a relationship of trust. The need for control disappears and action begins.
Letting Go of the Story that "I am too busy" and Embracing Being Intentional with my Time
When I don't design intentional conversations, I give my valuable time away to issues and minutia that do not generate action to a future possibility – I waste my time!
A key practice of greatness that I have been practicing this week is "The Power of a Pause". Before I make a promise to someone's request, I ask myself:
Is their request clear?
Do I have the time to honour this person's request?
Am I the best person to execute their request?
I am being much more intentional about who and what gets my valuable time. The result is that I am more productive and do not feel drained at the end of the day.
With the support of my business/leadership coach and my amazing team, I have become more confident in exercising the principle of "Letting Go and Letting Come", which has provided me with the freedom to create future possibilities for our clients and the company.
My Learning Challenge:
Take 10 minutes to sit quietly and breathe. At the end of the 10 minutes, ask yourself, "What is one thing I will "Let Go of"? Listen to what comes into your mind, and act on it!