Embracing the Unknown with an Inquiry/Insight Mindset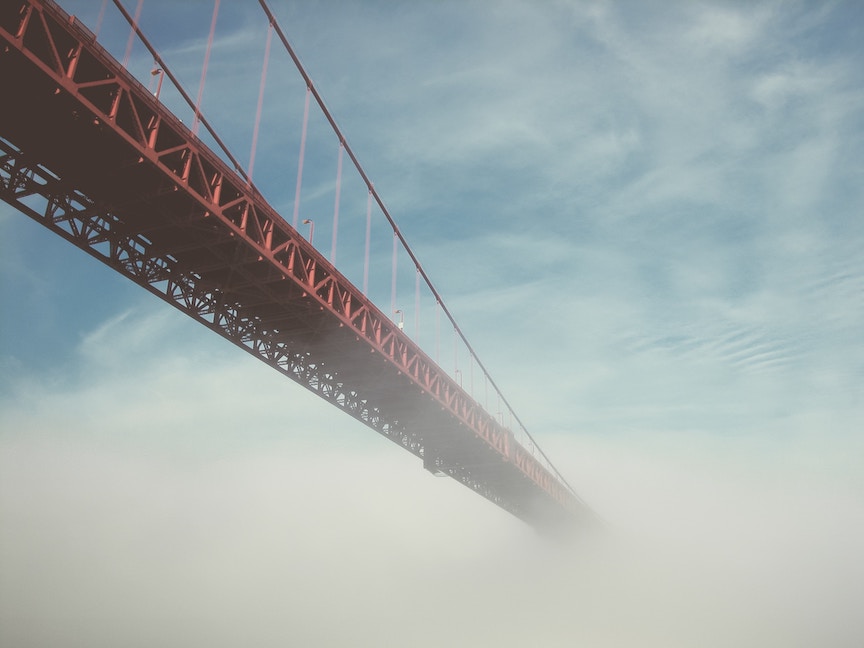 What will it take to generate results when tomorrow's economy is volatile, uncertain, complex & ambiguous (VUCA)?
There's little doubt the Canadian economy has been impacted by the volatility of a changing global market.  Current market conditions have created skepticism to any promise of sustainable growth, leaving many Leaders in a heightened state of anxiety about the future of their business.
Such challenges require creative thinking to generate new possibilities.
The type of creative thinking we are suggesting is not improving on old methods of operating our business from a "Problem-solving Mindset". Instead, we are pointing to our ability to stand in the unknown, using an "Inquiry/Insight Mindset" to acknowledge our capacity to consider clearly what tomorrow looks like so that we can embrace our VUCA world.
We see this way of creative thinking as something that we often avoid. Why? Because of the rise in emotions that will inevitably surface when we don't know what we're doing.
This common behaviour can reveal our relationship to problems. It may also hold the solution to how we might navigate turbulent waters.  At Awesome Journey, we assert that Leaders need to expand their agility to navigate problems.  Human behavioural patterns indicate that we believe problems shouldn't exist.  Most people interpret or experience problems as something is wrong, resulting in a reactive state of fight or flight to survive the situation.  This default method of problem solving often works AND may have us only sticking with what we know, limiting access to possibility for innovation and creative thinking that will take organizations to new growth.
This critical challenge requires moving past or setting aside what is known to generate a possible future of creating new results out of nothing.
To truly generate the future, Leaders need to spend less time on execution and embrace more time on learning.  This means deepening the inquiry into what got them where they are, what actions can they take today, what else is possible, and coming back to ask – did the actions work, and how might we improve on them moving forward. Asking yourself and your team "What did we learn?" and "How did we learn that?" creates a culture of Learning by Doing – Living from an "Inquiry-Insight Mindset".
Learning requires Leaders to come from an Inquiry-Insight Mindset.  We need fewer people trying to be right about everything and more who question everything.  This new way of growth and development will provoke enough thought that moves us from our old paradigms of thinking.  No longer will problems appear as obstacles but instead they become the pathway to innovation and possibility.
Here are some key distinctions to live in the "Inquiry-Insight Mindset":
Introspection: Notice how your team reacts when problems occur. What emotions are present?  Does everyone think their answer is the solution?  Or does your team explore multiple possibilities that go beyond your current realm of expertise?
Shift the context from which you see things – reframe how a situation is occurring for you by asking an Empowering Question – What else can we do? What have we not done that we can do?  What is missing?  As a rule of thumb, remember that our ability to generate results comes in direct proportion to our ability to manage uncertainty.
Agreements – Be crystal clear on the actions and accountability that needs to occur for the results to come over time. Give room to fail, make sure to learn from mistakes and always innovate and improve.
Fail forward and Celebrate – Creating from nothing takes learning by doing, which essentially comes with failing. With a learner mindset, failing is okay and should also be celebrated for acknowledging new efforts with an intent to see results over time. 
Example: Blockbuster vs Netflix
For Blockbuster, they created their Strategic Growth Plan based upon a "Problem-Solving Mindset" by focusing on bringing the past to now. To grow their business, they focused on leasing retail space in growing neighborhoods – Duplicating their past success to grow the business. They also were making massive profits from charging their customers for late fees which clouded the executive team from seeing a different future.
On the other hand, Netflix approached their Strategic Growth Plan by applying an "Inquiry-Insight Mindset" by asking empowering questions – "What trends are emerging such that they could differentiate their business to support future growth?" One insight that continued to show up in Netflix conversations was people were asking when they could download movies like downloading music over the internet. The technology was two to three years out when Netflix's started. So, they built their business from the future and when the technology was available Netflix was ready and Blockbuster was not. Today Netflix's market cap is approx. $110 Billion, and Blockbuster is bankrupt.
Leadership Challenge:
Create a discussion with your team asking them the following two questions:
What are our biggest challenges as a team when we are presented with problems?
What could we do differently that we haven't done before when we experience breakdowns?
Create an action plan from your dialogue and act.