Great Leaders Think Big & Play Big* – Part One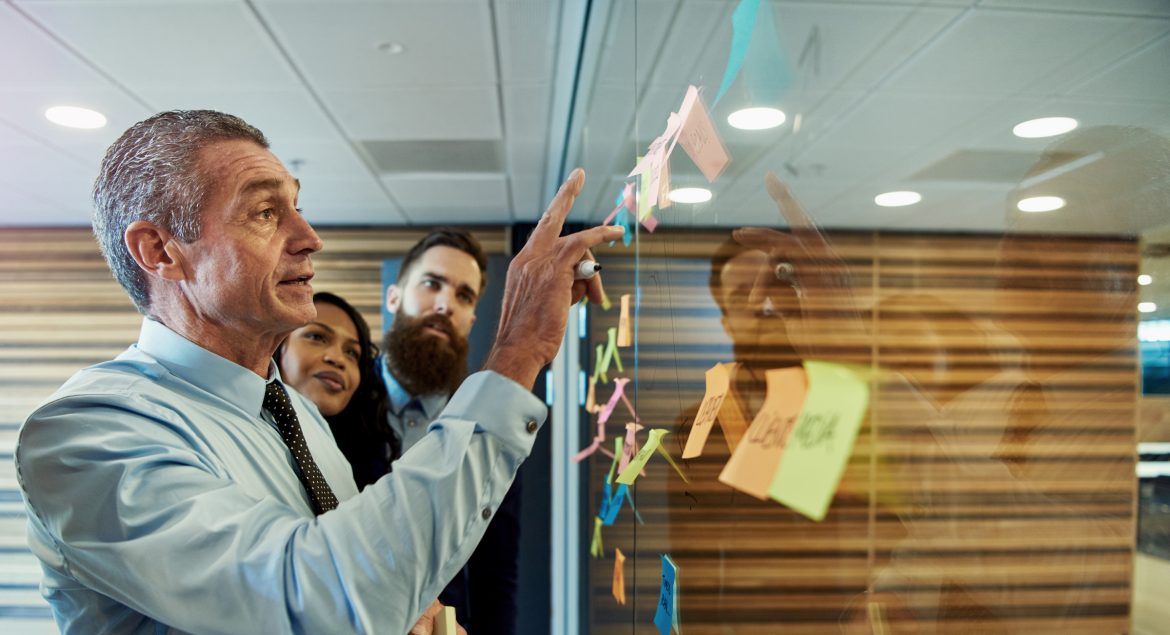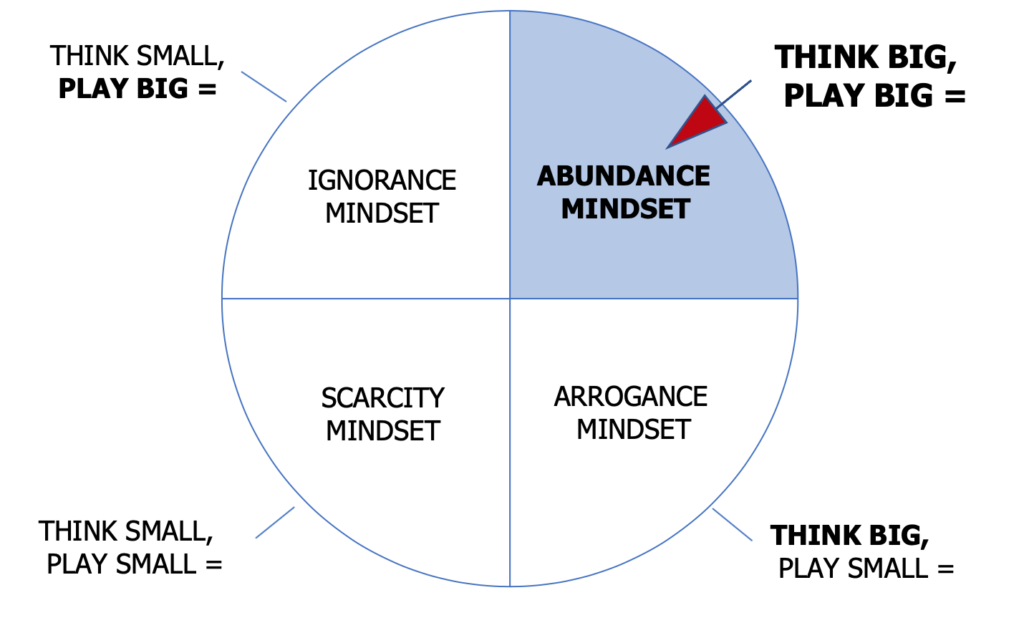 Our clients, who are committed to living in an Abundance Mindset of "Think Big, Play Big", have a unique set of leadership practices that demonstrate they are in this mindset. Here's what we notice they do:
First – Think Big
They have a clear vision of future possibilities that they are focused on making real.
Second – Play Big
This clarity of their action plan to make their vision a reality separates the real leaders from the pretenders.
They have a built a High-Performing Culture that allows their team to deliver consistent, repeatable and reliable outcomes to those whom they choose to service because:
They live in clear agreements:
Examples of clear agreements would be how new staff and clients are brought onboard, effective meetings are run, decisions are made, real-time quality feedback is given, and performance of a project or an event, i.e. meeting, is debriefed to maximize learning and future growth.
They live in a system of accountability:
Components of a system of accountability in an organization are:
Counting what is important, i.e. Where is time being allocated?
Clear roles, responsibilities, and goals (KPIs)
Clear weekly priorities
Clear individual and organizational 90-day goals with action plans
Clear understanding of and accountability to the annual operating plan
Being and holding each other accountable for commitments, priorities, and promises
They have strong support structures:
Examples of strong support structures are:
Quality processes to executive business flawlessly
Hiring the right people and supporting their development to be great performers
Having a set of practices in the organization to support the culture and brand.
An example of a practice of one of our clients is they consistently celebrate on a weekly basis individual and team accomplishments large and small!
They have a shared understanding with the team:
A shared understanding is such that everyone:
Knows the shared vision and the future of the organization
Lives the culture through intentional conversations
Knows how their role, responsibilities, and goals support bringing the vision to life
Speaks and understands shared organizational language to support coordinating action with others with ease
When an organization lives in an Abundance Mindset there is a high degree of "Workability" throughout the organization to support their ability to deliver quality outcomes consistently.
A great example of an organization that lives the principles of an Abundance Mindset of "Think Big & Play Big" is Bridgewater Associates. To learn more, read their book entitled, "Principles", by Ray Dalio, CEO Bridgewater Associates. It is a fascinating read about the commitment of a whole organization to live in an Abundance Mindset!
Leadership Challenge:
What is one component of an Abundance Mindset you will develop?
"If you want to go fast, go alone. If you want to go far, go together." African Proverb
[1] Reference: Copyright – Alex Mandossian